The famous ski tree has been lit, marking the official start of the holiday season here in Telluride. It's great to be skiing again and there are some exciting events and adventures on deck for the winter – see details below. We hope to see you in the coming weeks, please reach out so that we can take some runs together or meet up for dinner. If you have any questions in anticipation of your visit, we're happy to help!
HOLIDAY HAPPENINGS
ALPENGLOW IMMERSIVE ART
NEW! An interactive, multi-media art installation that evokes the wonder of the mountains. Happening daily at 5pm at Reflection Plaza.
more info
MURDER MYSTERY NIGHT
Get thrown into a night of mystery, intrigue, and murder you will never forget on 12/26. Enjoy a complimentary glass of champagne and desserts.
more info
YONDER MOUNTAIN STRING BAND
Live in concert at the historic Sheridan Opera House on 12/30 and New Years Eve. Get your tickets for this local favorite before they sell out.
more info
NYE STREET PARTY
From 11:30 p.m. to 12:30 a.m., there will be a party on Main Street! Music and dancing in the street and a firework display from the New Sheridan rooftop.
more info
See All Events Here
SKI REPORT
This winter marks the 50th anniversary of the Telluride Ski Resort. Telski has been working all summer on the much anticipated "new" Lift 9. Due to some recent setbacks, it's still unclear if it will open in time for the holidays. Nevertheless, more terrain continues to open on the mountain with fresh snowfall and ideal snowmaking conditions. Grab your passes at the link below.
WINTER EXPERIENCES
BACKCOUNTRY SKI CAMP
NEW! Ski tour from Telluride Ski Resort to enjoy three days of guided backcountry skiing, catered meals, and two nights in heated backcountry tents.
more info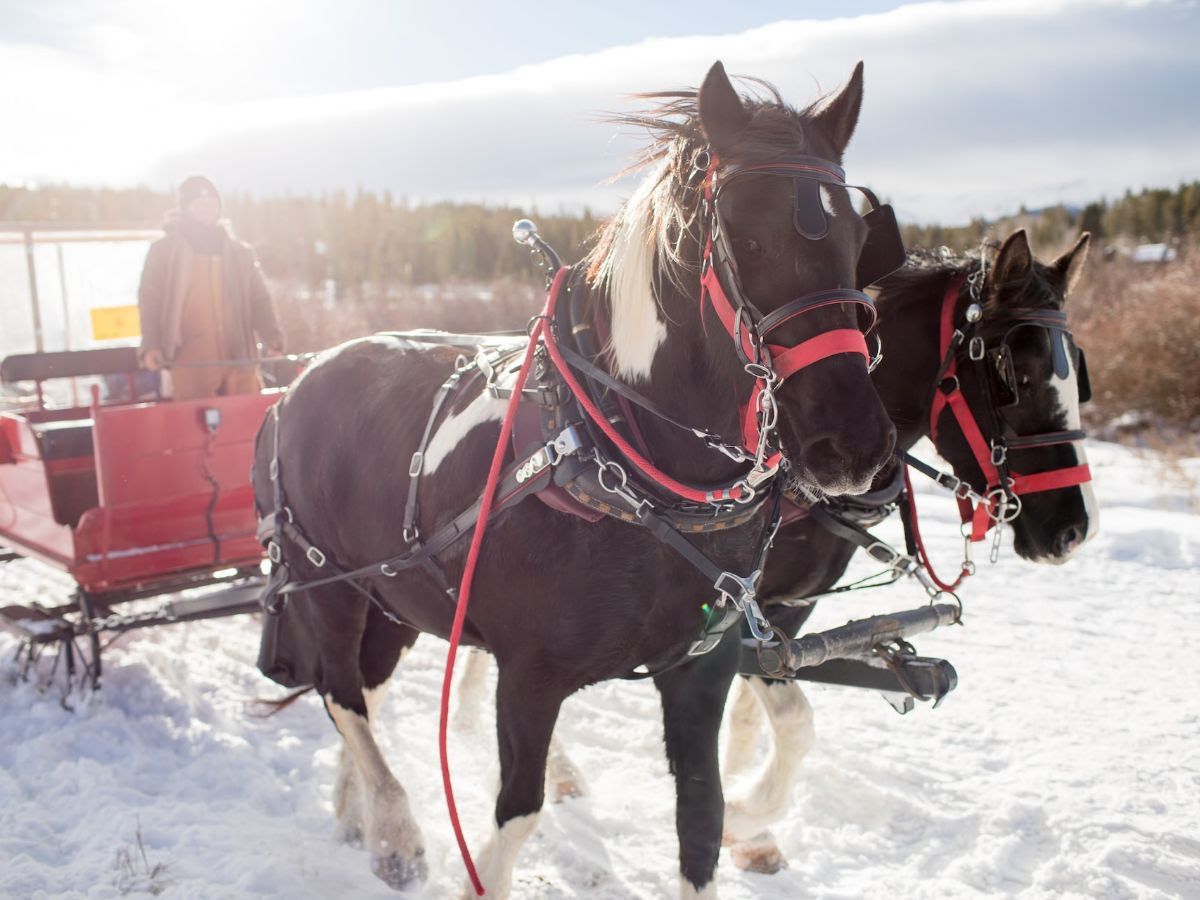 DINNER SLEIGH RIDE
For an unforgettable experience, enjoy a sleigh ride up the mountain to an authentic sheep camp, capped off with a gourmet feast in a heated tent.
more info
SNOWMOBILE TOURS
Exclusive full day tour to the private, historic town of Dunton. Enjoy a sit down gourmet lunch and soak in the natural hot springs.
more info
KID'S SNOW CAMP
Children 5-12 will experience a half-day of outdoor winter activities such as Winter Wilderness Survival, Trekking and Tracking, and Geocaching!
more info
'TIS THE SEASON OF GIVING
A big part of what makes the Telluride community so amazing are all the local non-profits that support its citizens and outdoor spaces. Find a cause that speaks to you at the link below and help spread the love.
MORE NEWS FROM TELLURIDE …
Enchanted Forest Toy Shoppe opens their fun-filled space next to the Library.
more info
Between The Covers Bookstore has moved into a new and larger space shared with a new coffee shop, Bruno. more info