The strength of teamwork… The reputation for results.
Raised in Fairfield County, Connecticut, Jesse DiFiore would often visit Colorado with his family to enjoy the San Juan Mountains. The charm of Telluride instantly took hold, as it does for many, and he decided to make Telluride his home. He lives here with his family; wife and Boutique owner Jenny DiFiore, and two growing boys, Will and Ryan.
Today, Jesse uses his love of the area to help people acquire the best real estate for their needs. His main goal is to help people find property that is a perfect fit, whether it be a ski in ski out home, a downtown condominium or a lot that will allow them to create their dream situation. After graduating from Fort Lewis College, with a BA in Finance, he began working with Telluride Properties in 2006 working for the newly created Cappella Team. He excelled within in the team even as the downturn kicked in. With relationships formed during the Cappella years, Jesse was hired as a co-lister for the Cassidy Ridge development in Mountain Village. After successfully selling out of 22 units he was sought out to list the redevelopment of the Ice House Lodge in downtown Telluride. Completely selling out of 14 units over a two-year span, he developed many strong relationships within the community.
Jesse combines his eye for real estate and his local knowledge with his financial know-how, to help people make the right kind of investments.
His affiliation with Who's Who in Luxury Real Estate has given him access to the strongest network of international, as well as national brokers, providing him with exclusive abilities to sell high-end properties.
Why Invest in Telluride
If you are wondering why you should consider investing in Telluride here are some reasons why others have found Telluride attractive:
Following the recent housing market crash, things are once again beginning to look up. This is the best time to pick up property at compelling prices. The real estate market is resilient in a region with limited supply.
With the expansion of the Telluride airport and the ski resort's increased development, more professionals have seen value in this market, as reflected in the 17% increase in units sold over 2010.
Telluride has become a vacation home haven for many influential people, but it comes from and has retained some of the flavor of it's humble beginnings. Telluride is steeped in mining history and is one of Colorado's 20 National Historic Landmarks and listed on the National Register of Historic Places.
As Warren Miller says at the end of all his films, if you don't buy a house in ski country this year you will just be another year older when you do.
So whether it is your dream home, retirement home or real estate investment that you are considering, Telluride has a lot to offer. Contact Jesse to give you a well grounded view of all that Telluride has to offer.
Don't wait…
You might just lose a golden opportunity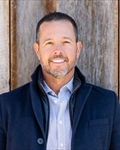 Jesse DiFiore
Broker Associate
Telluride Properties, LLC
237 South Oak Street
@ the Telluride Gondola


Telluride

,

CO

81435


Phone:

970.708.9672


Fax:

9707285407